Description
Overview
PASCO's Mass and Hanger Set features polycarbonate mass hangers with steel posts, and "holed" masses that will not fall off the hanger. There are 27 weights in all ranging from 0.5 g to 100 g. Each mass has its value marked, and each hanger can hold approximately 250 g.
Special Features
The smaller masses have a unique design for better visibility.
The hanger has a steel post for strong support.
The hanger's handle is notched making it easy to hang with thread.
The masses stay securely on the steel post.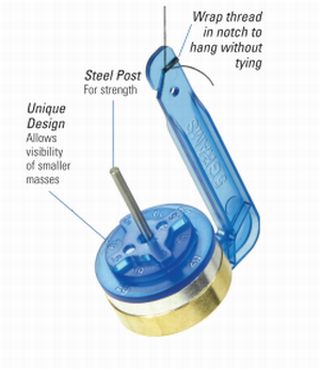 Includes
Specifications
User Resources